Shopping for Santa Barbara beach homes is exciting for a number of reasons. Many people can only dream about living in proximity to the beach. Below you'll see a few homes available for sale that will allow you to make this dream a reality. Here are some of the top homes for sale in Santa Barbara that will let you experience the best of what beach living has to offer.
303 Meadowbrook Drive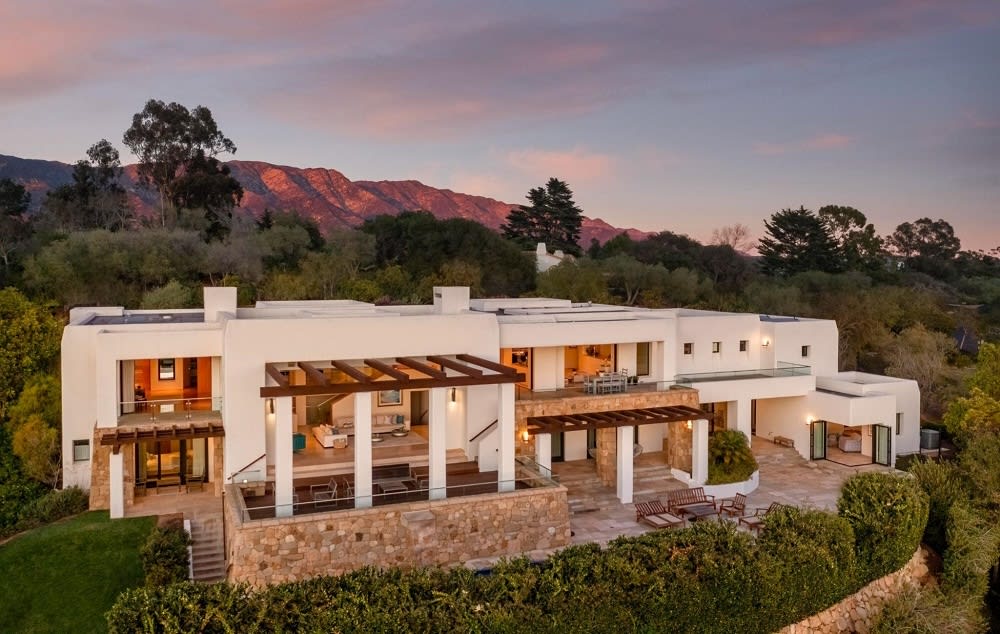 This resort-like home
is located inside the prestigious Ennisbrook community. You'll enjoy sweeping panoramic views of the ocean from nearly every room inside the home. The modern architecture emphasizes the connection between the home's indoor and outdoor spaces.

This incredible home sits on 1.38 acres and features four guest bedrooms and the primary entry-level suite. Outside you'll find a large patio, a spacious garden, a spa, and a pool with a cabana. The open-concept living and dining rooms flow seamlessly into the outdoor covered stone patio.

In the primary suite, you'll find a private balcony along with a walk-in closet and a bathroom that resembles a room that you might see at a local spa. Neighborhood amenities include three championship-style tennis courts along with a basketball court and private wine lockers. Originally built in 2010, this home can be yours for $13,000,000. It contains five bedrooms, six full bathrooms, and one half bathroom. While the home is not directly on the beach, its within minutes to Montecito's famed Miramar Beach.
1556 Miramar Bch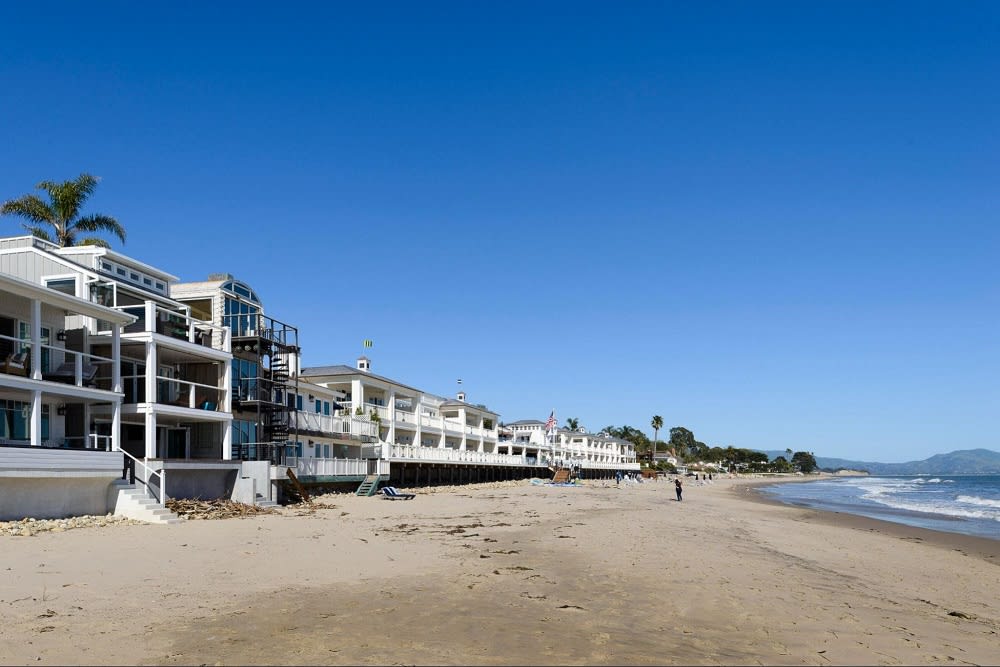 This oceanfront property
provides the ideal California coastal living experience. Imagine living in a beautiful home where your backyard consists of a white sandy beach that backs up directly into the Pacific Ocean. This home is located only a few minutes away from the Rosewood Miramar Beach Resort, along with Montecito's lower village that features several delicious restaurants and beautiful shops and boutiques.

The luxury-style beach bungalow is updated with high-tech finishes, such as a retractable skylight on the entry-level and bi-folding doors on each floor that lead out onto private balconies. Many of the smart functions inside the home can pair with an app on your phone to make control easier than ever before. The house was first built in 1920 and contains two bedrooms and three bathrooms. It's listed for $9,995,000.
940 Channel Dr
This beautiful estate is located on one of the most desirable streets in the entire Montecito Butterfly Beach area. It was recently a popular vacation rental. The home sits on nearly ⅓ of an acre and features a beautiful living space that was recently renovated. The gourmet kitchen sets this home apart from the competition as one of its defining indoor features.

Its spacious outdoor area includes a massive fireplace adjacent to the built-in glass grill with ample outdoor counter space along with a koi pond that highlights the relaxing ambiance that you'll appreciate more and more over time. The 3,842-square-foot home contains four bedrooms and four bathrooms. It was initially built in 1965.
1225 Mesa Road

This ranch-style cottage home sits inside Lower Village, which is another of Montecito's most sought-after areas. You'll enjoy peaceful living in a park-style setting on half an acre of land while maintaining close proximity to the best restaurants and shops in the area. The single-level home contains four bedrooms and three bathrooms spread out across nearly 2,500 square feet. It was first built in 1955, but it offers a recently updated kitchen along with a beautiful formal dining room and a designated media room. You'll love the hardwood floors and the French doors that boost the charm inside this delightful home. Other defining features include a beautiful garden, a walk-in closet, and a private indoor reading nook. The detached two-car garage and the bonus studio with a private bathroom increase the allure and appeal of this property.
1564 Ramona Lane
The five-bedroom, six-bathroom Montecito property
spans over 4,700 square feet and has been fully upgraded both inside and out. It features a fully redesigned kitchen, a brand-new roof, and custom shelving. The outdoor pool is massive and comes with app-controlled equipment and recently resurfaced tile. The same is true for the spa, which has its own resurfacing and tiling to boast. The home's many windows allow natural light to flow seamlessly inside each space. Many rooms also offer vaulted ceilings that create an open and bright ambiance for you to enjoy.

You'll find multiple built-in bookshelves and fireplaces as you navigate the home's many rooms and spaces. The gourmet kitchen sits adjacent to a sophisticated formal dining room and a more relaxed breakfast nook. Upstairs you'll find two large suites, each with its own private bathroom. You'll finish your days relaxing around the outdoor fireplace inside the roomy brick courtyard near your pool and hot tub. The home is listed for $9,500,000 and is a short drive away from Montecito's Upper and Lower villages, along with the best beaches in the Santa Barbara area.
Interested in Santa Barbara living?
The
Calcagno & Hamilton Real Estate Group
would love to help you take the next step once you find a home that you love. They are the listing agents for each of the homes you read about above, and they can answer any questions you might have. Their talented agents know how to effectively negotiate during each real estate transaction to help their clients secure their dream homes for the best possible price. They will also work tirelessly to ensure that you are well-represented throughout the entire process, all the way up until closing. Reach out to their team when you're ready to move forward.