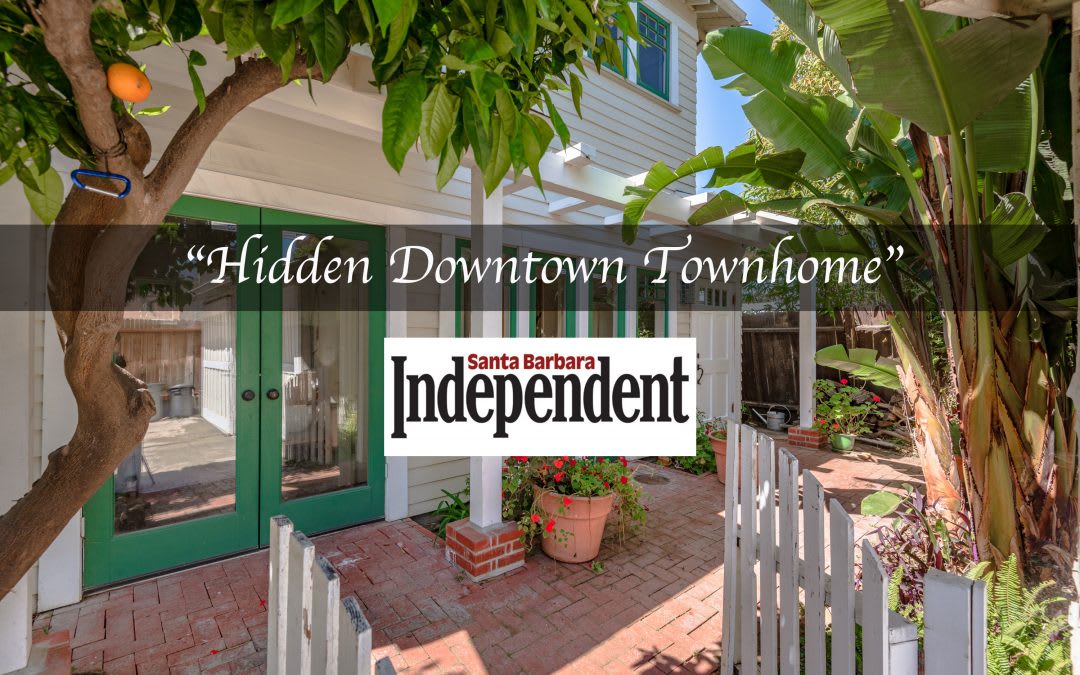 111-B East Ortega Street is an incredibly charming townhome one block off of State but nicely tucked away. We wanted to give a huge thank you to Sarah Sinclair and the
Santa Barbara Independent
for this amazing write-up!
"Just a couple of doors down from the iconic Paradise Café, this home is hidden behind a Craftsman-style house near the corner of Anacapa and Ortega. I know the neighborhood well and have often admired the roses peeking through the white picket fence of the front house. As many times as I've walked past, I had no idea there was another home tucked behind it."


The Santa Barbara Independent has always been one of C&H's favorite local papers. We are thrilled to have such wonderful words written about one of our
downtown
listings.
For information or showings of 111-B East Ortega Street please contact our office at
(805)565-4000.