Montecito is a picturesque place to buy a home. In every direction, there's beauty to behold, from the sunsets over the ocean to the sunrises in the hills. The city is a tapestry of color in nature. Buying a home here should be just as lovely as the experience of living here.

Here is a guide to walk you through the ins and outs of the process. You'll feel confident navigating the real estate market with the knowledge you learn. Discover what you want from a house, which neighborhoods best suit you, how to find an agent and broker, and best of all – how to get your dream home once you find it,
Know what you want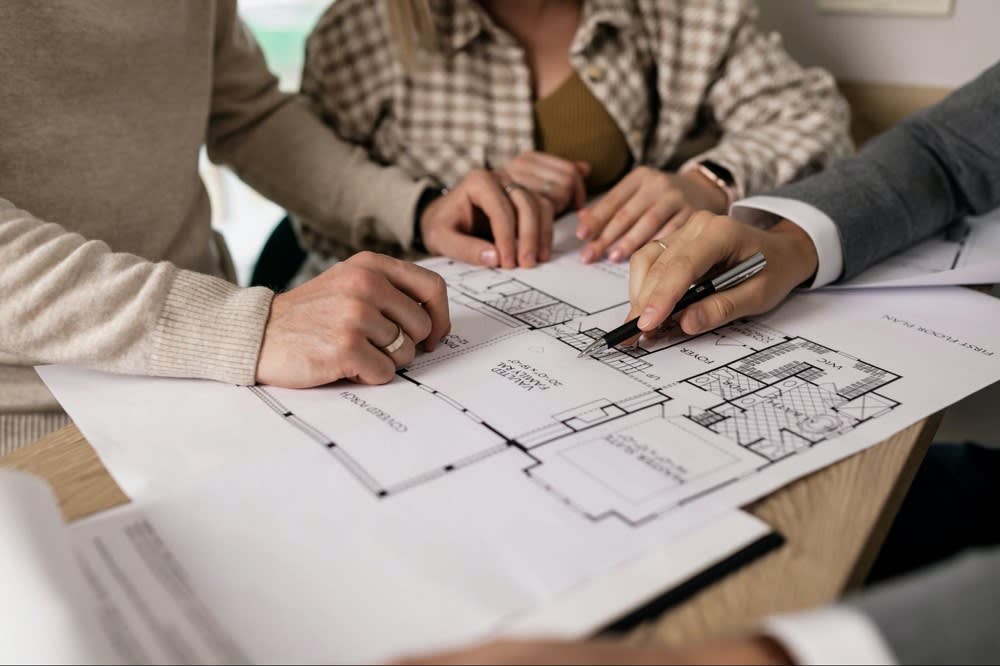 Buying in Montecito is always a sound investment, allowing you to focus on your wants from a house. There's a lot to consider about a home, and now's the time to consider the factors that matter most to you. Consider square footage requirements, lot sizes, the number of rooms you'll need, and the style of houses you prefer.

Imagine yourself in your new home and focus on the details. Think about the day-to-day experience of living in a space and what needs will arise. You'll answer many of these questions as you look at houses, sometimes even surprising yourself. Right now, you can help narrow your prospects to the kind of homes that will speak to you.

The final thing to consider is how much work you want to put into a house. You can look further outside your interests if you're comfortable with a remodel. On the other hand, if a move-in-ready home is a requirement, you'll only consider homes that meet your needs on first look. One thing you can't change about a home is the location.
What's the right location for you?
Picking the right neighborhood for your new home means deciding the experience you want for the next years. Montecito has a cacophony of neighborhoods, each with its distinctive style and benefits.


Eucalyptus Hill offers ocean views and private communities conveniently close to Santa Barbara and the lower neighborhoods of Montecito. Homes range from moderate-sized to larger estates, with a few mega properties that rarely see the market.



Pepper Hill doesn't have as many older homes, but it's a hub of ocean views. The community is close and private. It's a short distance to the Lower Village and the beach.



The action lives in the Lower Village, surrounded by shopping and the beach. It's one of the hotter neighborhoods. Properties move fast in these parts. Lower Village is much more accessible than other neighborhoods, earning the title "the trick-or-treat neighborhood."



Hedgerows is conveniently located near the 101 and just about everything else in town. The central location makes it another extremely hot neighborhood, where homes move quickly. The area is marked by quaint streets with less traffic, making it a great place for young ones to play around. You'll find a large selection of properties with one or more acres here.



Miramar Beach is one of those ubiquitous Montecito neighborhoods with over 100 years of same. It's a super inviting, friendly, cute area with a smaller, close-knit community. Miramar reimagines luxury beachfront properties, resetting the market's tone.



The most refined Insta-friendly homes live in Fernald Point, where mega estates sprawl. The multi-acre beachfront estates rarely come on the market, and when they do, they disappear in the blink of an eye.



Upper Village is home to an eclectic array of shops to walk around and explore. It's only a few blocks from town but has this rural feel, offering the serenity of being lost in the woods with all the conveniences of town.



Harness a haven of outdoor fun in East Montecito. Life along the beautiful canyon offers larger lots for less money. Remain convenient to town while gaining easy access to Toro Canyon. The perfect commuter neighborhood.



The Golden Quadrangle is known for Montecito's most premier real estate. The quadrangle spans from the west border of Hot Springs Road, north to E Mountain Drive, east to Buena Vista Drive and south to E Valley Road. This area is known for some of the largest, most iconic and priciest estates in the area.
Lock in an agent
While you're the best person to determine what you want, a real estate agent is the best person to help you find your home amongst the myriad of homes for sale in Montecito, CA. They will help narrow your search while alerting you to homes you would never see. When you find the right place, and it's time to make a deal, the right agent will get you the best price for your new property.

There's a reason Calcagno & Hamilton Real Estate Group ranks among the top 0.5% of real estate agents in the world. They will ensure you get your home and experience a seamless process. They don't just know the Montecito market; they know how to close your deal. Calcagno & Hamilton Real Estate Group is a group of agents who care about their clients. They educate and facilitate through every step of the process, never missing a beat.
Pick your broker
A broker will ground your dream in the reality of your finances and the market. They will show you how to work your numbers to buy your house. While the same loan rates are accessible by all brokers, a good broker will know all the little ways they can reduce the cost of your home. Whether it's lowered closing costs, or buying down credit on your loan, picking the right broker means getting the best monthly payment on your house.

Your agent should have recommendations, and you should also reach out to your local community. Once you set the numbers, you'll continue working with your broker until you pay off your loan. Finding a firm you want to talk to if things ever need changing is just as important as finding one great at crunching the numbers.
Find the house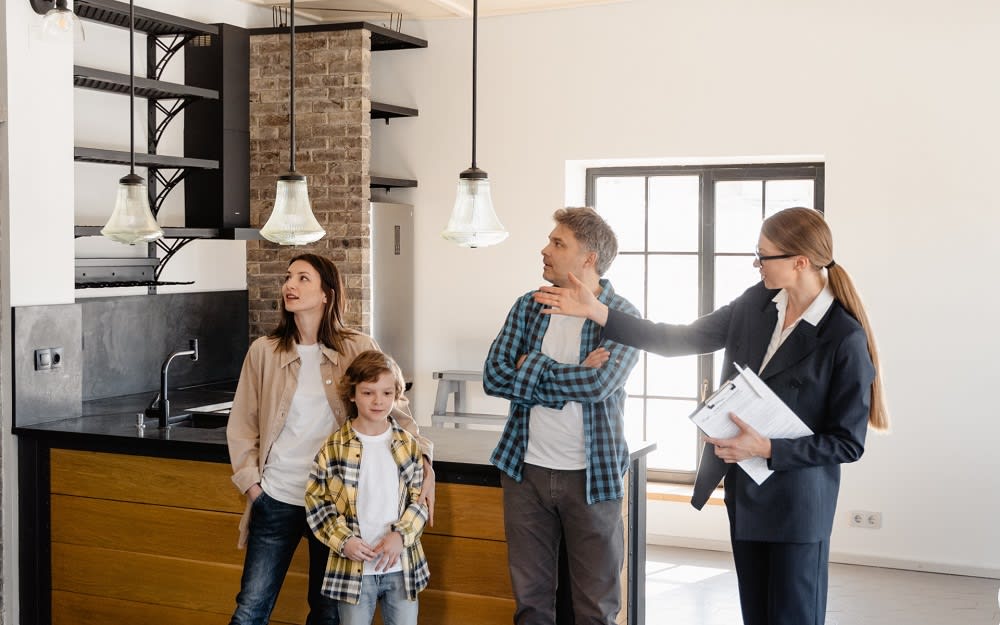 Whether this is your first or fifth house purchase, walking through different properties tells you where your interests lie. Experiencing the house in person allows you to feel the square footage, walk the floor plan, and get an idea of its functionality for your needs. You'll narrow your list of wants and needs during the first few viewings. You may be surprised at what ends up scratched off the list.

As you're looking for homes, drive through the neighborhoods you like. You may find a house in that sweet moment before it officially hits the market. Homes in Montecito go quickly. Making an offer before anyone else sees it gives you an edge. You may skip the bidding war altogether. Your agent will send you homes you'd otherwise not find and tell you how long you can deliberate before an option disappears. Listen to them; no home buying guide compares to their expertise on the market at the exact moment you're buying.
Secure the deal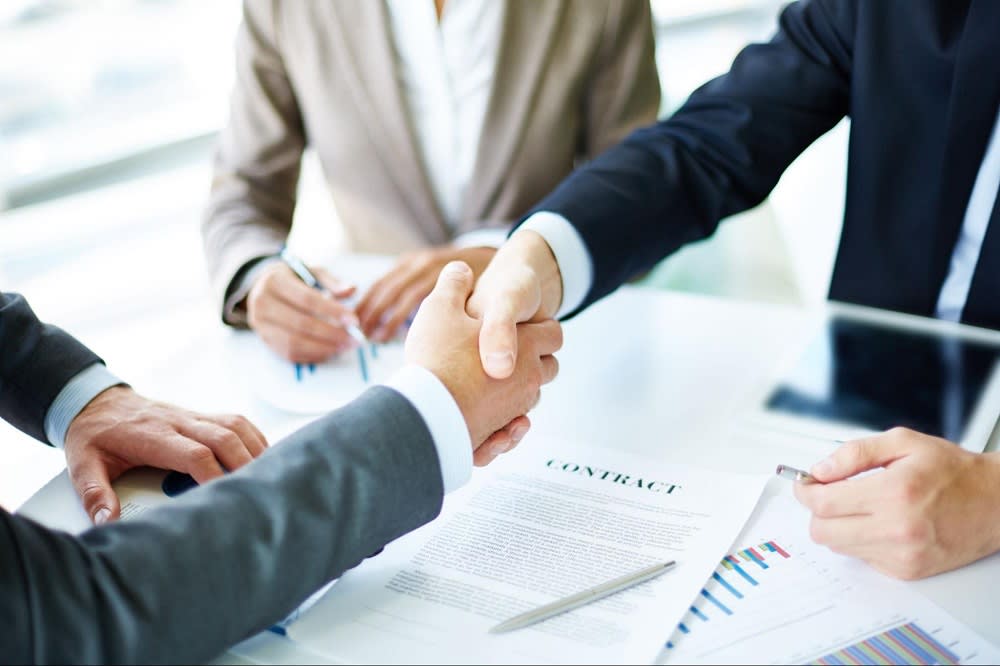 You might think making the offer is your last step in the process, but in many ways, it's just the beginning. In a market like this, you'll want to make an offer with the option to counterbid. When this process plays out in your favor, it's time to look underneath the hood of the home.

An inspector will check every nook and cranny, from the plumbing and electrical components, to determine your home's safety and maintenance needs. They may refer things to more specialized inspectors if you find issues and decide to move forward. These discoveries will open up new negotiations with the homeowners. Here's where a good agent will turn shortcomings into benefits. Of course, a fair market deal is imperative if you want the appraisal to match the loan value.

Once the appraisal is over, your bank will review the loan, and you'll enter escrow. During this time, your broker may need you to answer questions or manage financial issues, so stay by the phone and prepare yourself for action. When the day comes, and the deal closes, you'll meet your realtor and receive your keys. Coordinate things right, and the move-in truck will pull up behind you.

While this homebuying guide can outline the steps for you, there's no replacement for the service a realtor provides. A Calcagno & Hamilton Real Estate Group agent will easily guide you through the process, landing you in your dream home. Allow our expertise to be your asset.